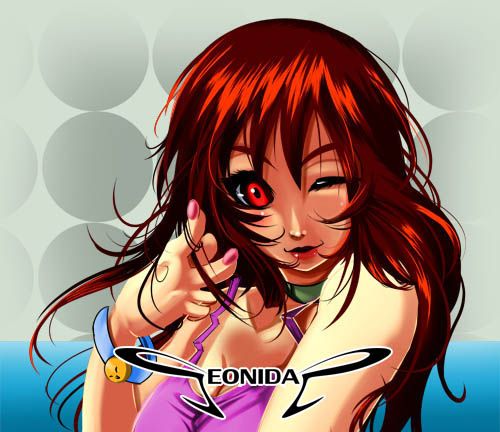 Seonidas
Commissions Rules:


What I'll do:

-Original characters
-Couples
-Fan art
- Adult Art ( Hentai, Nude )
- 1 slot Can request 3 works
-If you ask me more than 4 Changes in the same picture i will extra charge you, Sorry
-I will send you the Digital line art preview, if you like it and everything is ok I need you to make the payment, to proceed with the digital color
*Give me artistic freedom, Sometimes I like experimenting while I'm working especially when I *have a lot of inspiration to make something new.
*Please do not rush me sometimes I got a lot of commissions and I try my best to finish them all with the best quality I can. Hope you understand.
*Please make the description easily-understandable.
*I'll make your commission as soon as possible but I'm a human too and I can have personal problems in life. Hope you understand.


What I won't do

-Mecha ( like robots, machines) But can be Humanoid with Mecha parts.
-Animals ( but sometimes I can make a exception )
- Realistic styles Portraits ( but sometimes I can make a exception )
Commission Prices:

Digital LineArt:
$12.00

Digital color
: : $25.00

Digital color with background:
: $25 + $12

If the background is to detailed it will cost Additional $12.00
Each Additional Character (In the same picture)
1- Digital color = + $20
2- Line Art = +$10
Payment: Only PAYPAL accepted (sorry

)
How to order:
1. Note me via DA or in e-mail with the ordering form (e-mail is the same as paypal acc)
2. I note you back that I accepted your commission
3. If in 30 days your commission is not complete. After that time, I have no issues with you bothering me about getting it done.
Now, with that all said , Thank you so much and I be waiting to do art together

1:

Done ( din't pay )
2:
3:

in progress
4:

done
5:

done
6:

Done
7:

Done
8:

9:

in progress
10:

Done
11:

12:

13:

Done
14:

15: